Here is a picture of all the different versions of the iBanr and a comparison of the different screen definitions.
On the right, you can see the first version of the iBanr (V1), the assembly of the screen is done by hand with a crank. The screen is smaller and has a 6mm pitch definition (pitch means the distance between the leds).
Versions 2 and 3 are similar, they offer a 6mm pitch definition, the screen is larger and the carrying case is less visible once the screen is unfolded. The difference between the two versions is in the mounting. The V2 offers a crank mount and the V3 an electric mount solution.

The version 4 of our iBanr benefits from a new folding technology allowing to display a better definition: 4 mm of pitch.
Finally, version 5 is the latest evolution of our concept. The folding technology is optimized and more secure compared to version 4. The screen has a high definition image quality!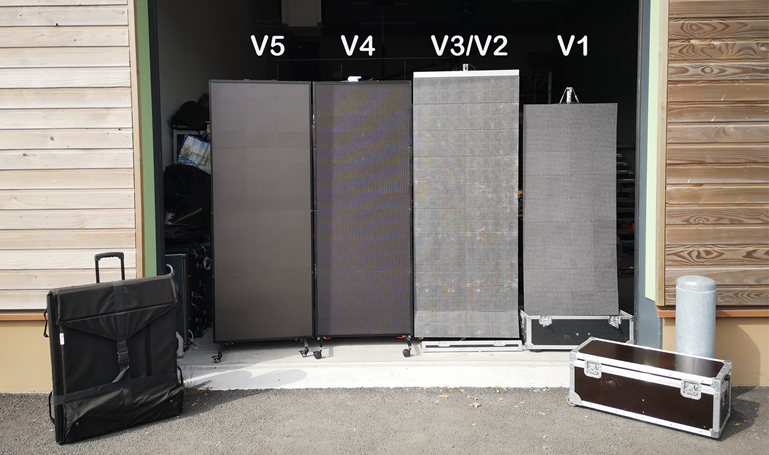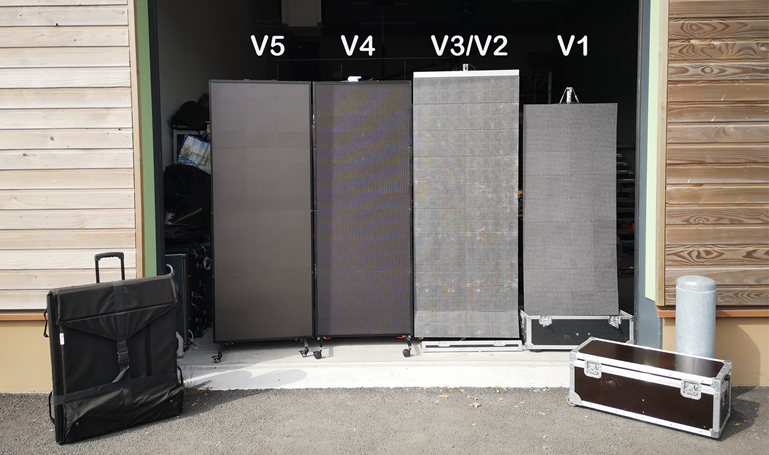 Here are the different videos presenting our versions of the iBanr screen